10 Extremely Successful Email Marketing Strategies For Bloggers
Email marketing strategies for bloggers are important to execute for the blog's success.
Did you know that email marketing outperforms every other marketing strategy, because it brings in the highest ROI.
As bloggers, email marketing is as important to us as networking within the industry.
Email marketing strategies for bloggers carries immense value and provides benefits such as:
Sustaining readership and traffic
Helps grow blog through multiple shares by subscribers
Increases sales
Helps in monetization
Helps with online presence
Any business's growth depends on their customers. In your case it depends on your readers.
Email marketing strategies for bloggers simplifies exactly how to retain your readers and turn them into potential buyers of the services you would soon provide.
There are more such factors that make email marketing strategies for bloggers important, read more about it in detail here.
Other than that, stats prove that every $1 spend on email marketing you expect a return of $51 .
Even when compared with social media, email still triumphs over with its effectiveness at acquiring new subscribers and increasing trust among readers.
Every year the number of people that use work with emails increases.
It grew from 3.7 billion to 4.1 billion this year. Now that's a number to take advantage of.
These email marketing strategies for bloggers become a little easy to implement because ESPs (Email Service Providers) offer you tools and features can do half of your work for you.
To find out which are some of the best email marketing tools today, I'd recommend you read this article.
In this short guide about email marketing strategies for bloggers, you will learn impactful tips you can implement:
Define your target audience
One of the first email marketing strategies for bloggers is to be aware of who your readers are and what your audience is looking for.
Many of your readers would be interested in different topics that you cover.
The information that you provide must be of use to your target audience.
Also the factors such as age, gender, job, the time of the day the users engage with your content the most, location or behavior etc. can help you in segmentation and personalizing your emails.
These small nuances are very noticeable and lets your subscribers know that you are aware of their addition to your community, and are aware of the information you are looking for.
Segmentation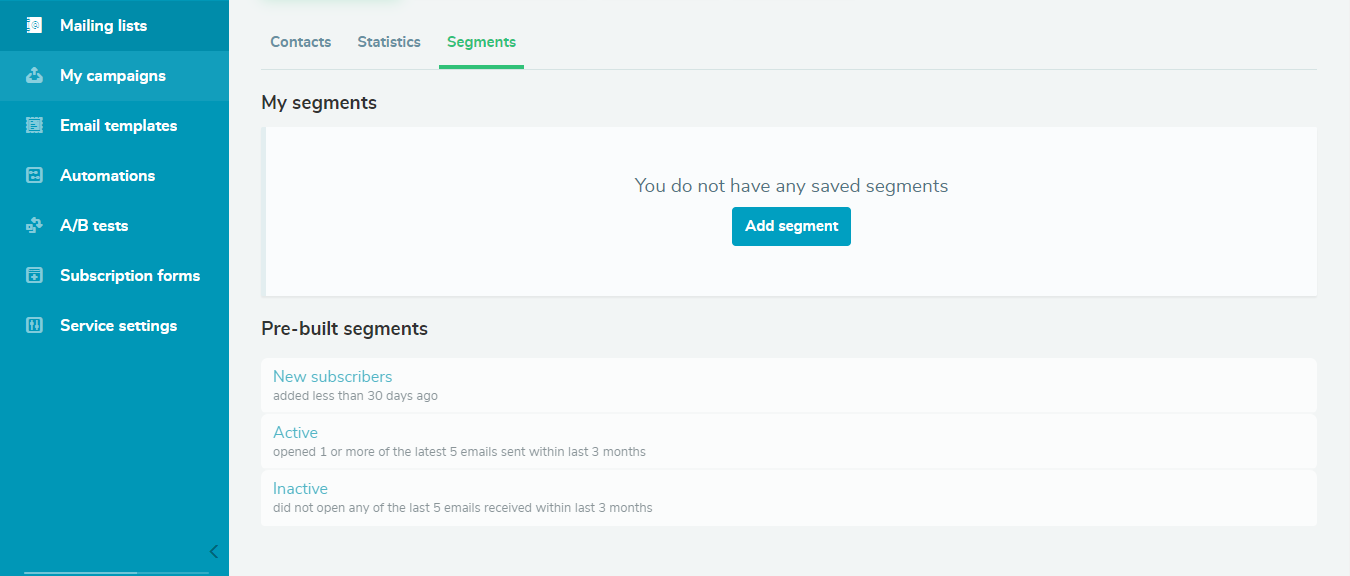 Defining your audience helps majorly into categorizing them into various groups.
Many a times you'd want to send emails in bulks, especially when you are announcing a new product or a launch of a new series.
But with segmentation you can choose who these mass emails would go to under one category.
Segmentation makes it super easy to make each of your subscribers feel significant within your community and increases the click through rates as a result of the acquired trust.
Use Marketing Automation Emails
With automation you can create certain email templates and set them up for sending upon a certain event.
This feature sits right on the top of all the email marketing strategies for bloggers list. It makes something very important very easy to do.
For example, trigger emails such as, welcome emails, thank you emails, transactional emails, order confirmation emails, receipt emails, verification emails and such can be send out automatically upon the action taken by a subscriber.
This way you won't have to spend your time creating every email personally for every such occasion.
Automation features makes it super easy for you to edit, track and assess reports on trigger emails.
Personalize your emails
With personalized emails, you use all the individual subscriber data made available to you to create a personalized letter or message.
You might have experience how every shopping website suggests you items you'd like to buy, they do this buy taking into account all of your past actions and data.
Or even when YouTube recommends you new videos, it's all personalized for your better experience.
With email marketing you can do the same and moreover, according to the stats Personalization can generate $20 in ROI for every $1 invested.
Emails open rates are also higher when email subject lined are personally addressed.
Compelling Design and Content
All the emails you send out should clearly showcase the purpose.
Design of the emails must be attractive and matching to the event.
Many if not all email marketing tools provide you with pre-designed and pre-built templates, ready to use.
But you can also choose to create your own if you can afford the time and money.
When you subscriber opens up the emails the first thing that attracts them is the design of your email and the way they are addressed to.
All compelling headlines, suitable fonts and colors must be in use with catchy phrases.
A few lines that quickly gets the message across all the while compelling the user to engage.
CTA (Call To Action)
This could be a button or a link that you place strategically to encourage the user to click on it.
This link asks the subscriber to buy your product or to start a free trial.
You might have seen buttons saying, 'Buy Now,' 'Start a free trial now,' 'get the free copy of this guide,' 'click here to sign up.'
All of them are CTAs. And they work as long as your design and copy are effective.
Make sure to not overwhelm your subscribers by adding multiple CTA buttons to click on. Keep it simple with just one CTA.
Urgency/ Time limit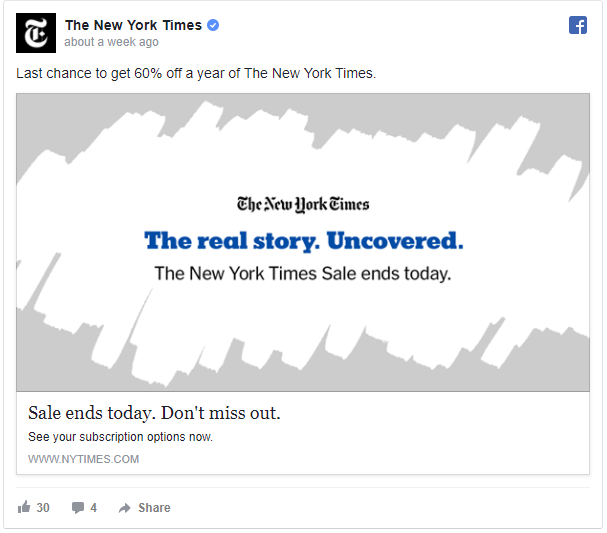 Haven't you always heard, 'This sales closes in 24 hours', 'Hurry! Time's is running out', 'Open only for 2 days', 'only a few items left.'
This is a strategic use of creating a panic of urgency to make you buy faster.
And yes, most of the time it works! Set a deadline to your offer, it makes you subscribers act faster.
No one wants to miss out on a discounted offer.
Schedule Your Emails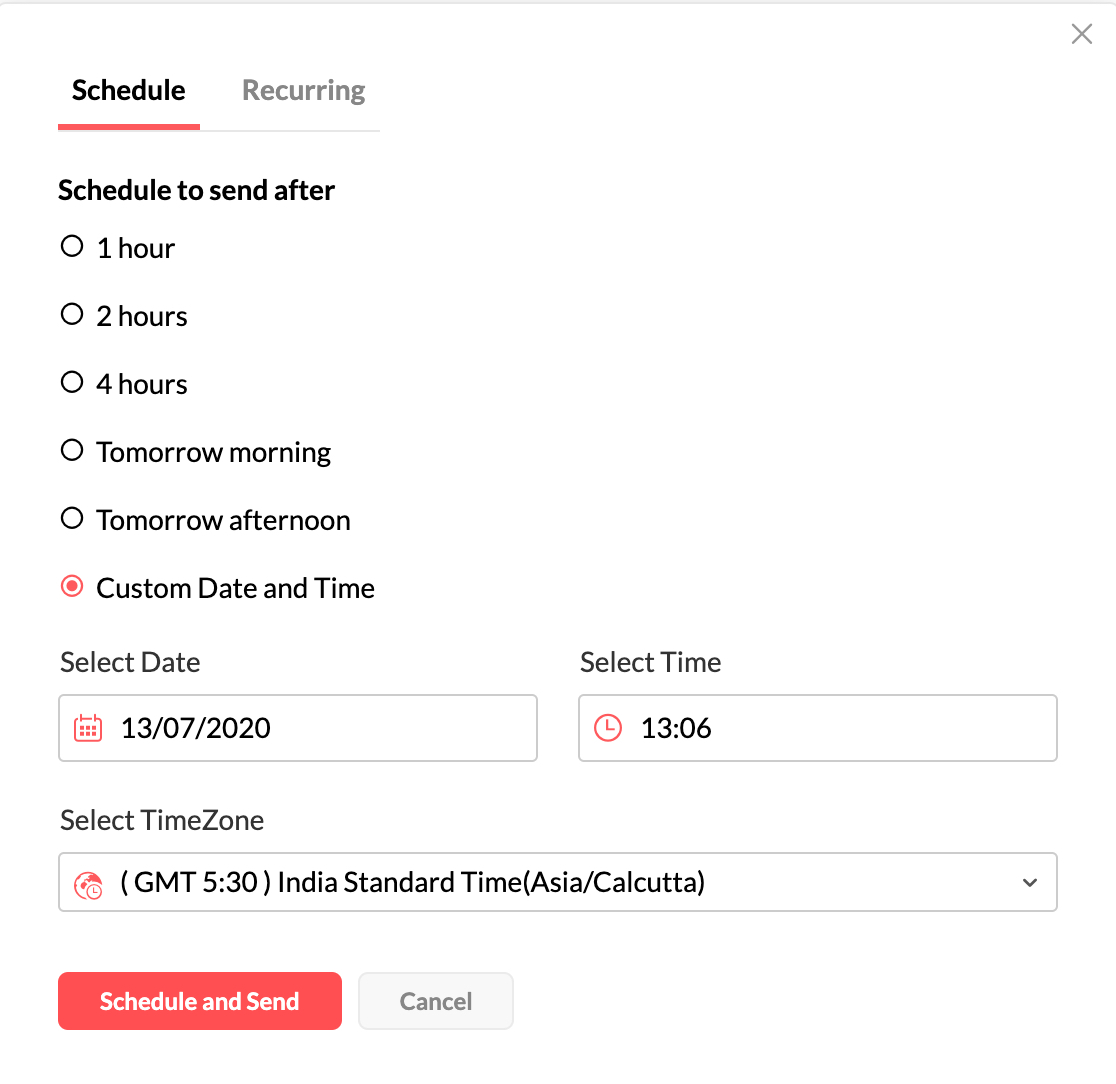 Timing is key! Not all of us keep checking our emails every other minute.
There are certain time slots where most of the working individuals check their phone.
The emails you want to send out must go out during these time slots.
By assessing personal data of each subscriber you may find out the time of the day they check their emails.
With the help of segmentation, you can make sure you have enough time to create an email and then send it out to all individuals that check their emails at around the same time.
Time scheduling is important because most of us get tons of emails per day, and its tiresome to go through all of them at once.
So to make sure your emails don't get ignored, or deleted or treated as spam you will have to strategically send your emails out at the right time.
A/B Test Email
Another important feature that gets included in email marketing strategies for bloggers is testing!
Continually testing every element of your email campaign will give you a better idea of what works the best.
These tests give you a clear idea of what type of content your audience likes to engage with the most.
These are some of the elements you should test:
CTAs
Subject lines
Testimonials
Personalization
Content body
Images
Design and layout
Colors
Format
Prices/sales/offers
Closing texts
When your subscribers follow you on social media, they get to see you and what you have to offer not just in their inbox but also on their timeline.
If your subscribers missed out on your email, they can catch up on all the information on social media.
There are many in-active subscribers on every email list. Most likely they don't go through all your emails but they definitely use social media.
This solidifies your presence in their minds and also brings our offers to their notice.
Therefore social media integration is highly recommended.
Analyze performance
The email marketing analysis data shows you the statistics you need to improve your marketing game.
Email marketing tools for bloggers contain features of reports that tell you all the information and analysis you need to to rectify your mistake and make it better for your subscribers.
Identify your goals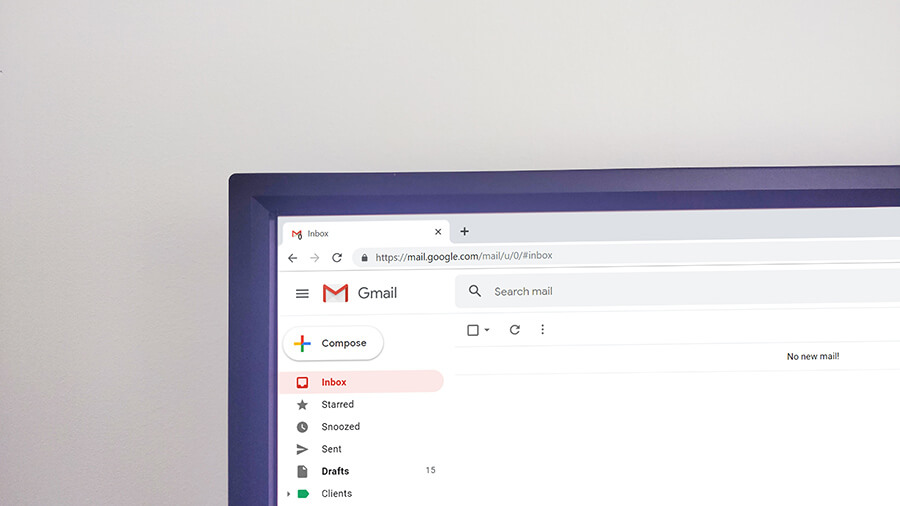 What are you expecting from launching an email marketing campaign?
Write all your goals down and work towards them one by one. Most probable goals of email marketing are:
Get more subscribers
Sustain current readership
Monetize blog and Make more sales
Increase engagement
Grow traffic
All of the above goals will be met if you carry out all the strategies mentioned in this guide.
All you need to do is have a plan of action and execute it smoothly.
Last Thoughts
Email Marketing strategies for bloggers are a must. Imperative!
Most bloggers underestimate the power of a good email marketing strategy and lose potential subscribers everyday!
It is imperative for every blogger to utilize email marketing the right way and take advantage of all the good it can bring your blog.
70% of brand owners don't engage with email marketing and their loss could be your gain.
Hopefully you found this blog post helpful. If you did, make sure to subscribe to this blog.
All content that is published here is mostly blogging related and can guide you in your blogging journey!
Subscribe now for more such regular content!